Our hybrid PV (Solar) inverters are highly integrated with MPPT, battery charge/discharge controller and DC/AC inverter. To install these products, you just simply connect wires, turn it on and it work. Special design for high humidity, high surge power, and 300V AC voltage endurance, they will work well in any region and application.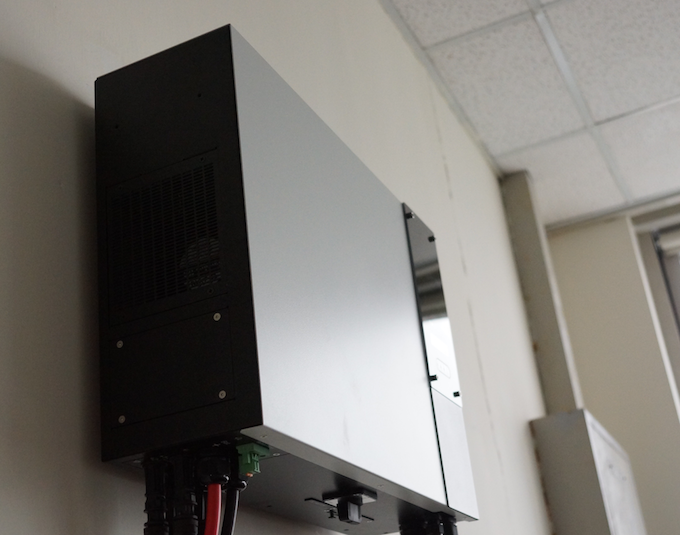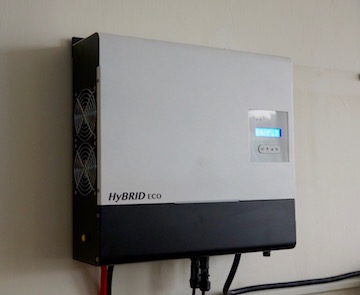 Features
High efficiency
High charging current up to 100A
AC voltage up to 300V
Suitable for critical environment
200% overload
Wall/Rack Mount Cabinet
Grid-tie/off-grid operation
Parallel & 3-phase operations
Battery-less operationUnique!
UPS, 4mS transfer time

Unique!
There are 3 series hybrid inverters for different applications.
Comparisons
Models compared: PH-6000N-D (PRO), PH-5000N-D (ECO) and PH-6000N-U (DUO)
 
Hybrid PRO
Hybrid ECO
Hybrid DUO
Design for
High performance, critical load and longer life
Budget installation and applications
Split-phase (120/240V) AC system 
Efficiency
96.5%
96%
96.5%
Maximum PV
6000W
5000W
6000W
MPPT
Yes, 2 independent
Yes, one
Yes, 2 independent
Nominal AC Voltage
230V
230V
120/240V
AC O/P Waveform 
High frequency, pure sine wave
High frequency, pure sine wave
High frequency, pure sine wave
AC Power (Grid-tie)
5000VA/5000W
5000VA/5000W
5000VA/5000W
AC Power (Backup)
5000VA/5000W
5000VA/4000W
5000VA/4000W
Overload
200%
200%
200%
Battery Voltage
48V
48V
48V
Charging Current
100A
60A
60A
Multiple-unit Connection
Single phase and 3 phase (Y or Delta), up to 9 units
Single phase, up to 6 units
Coming
Dimension
580/408/168
425/388/120
580/408/168
Weight
24.2kg
14kg
27kg
Cloud monitoring
Optional CloudLOG
Optional CloudLOG
Optional CloudLOG

Battery-less Operations

 
Yes
Yes
Yes

Transfer Time

4mS
4mS
10mS
Please visit Hybrid PROTM PV inverter for detail information
Please visit Hybrid ECOTM PV inverter for detail information
Please visit Hybrid DUOTM PV inverter for detail information